JUG & MUG, WHO WE ARE!
The Jug & Mug Ski Club was founded in Lansing, Michigan, in 1960.  Our purpose is to promote year round activities and social relationships for single, active adults.  Our year round activities includes walking, biking, kayaking and canoe trips, sing-alongs, cruises, book club, movie and theater nights, weekly pub gatherings, monthly parties, and of course, SKIING.
We invite you to attend a monthly meeting on the third Tuesday of the month at Trippers Sports Bar at 350 Frandor Avenue, Lansing MI.  Social hour begins at 6:30 PM, the General Meeting commences at 7:30 PM.
Your membership includes affiliation with the Metropolitan Detroit Ski Council (MDSC) and the Chicago Metropolitan Ski Council (MDSC); this provides access to over 100 Clubs/Ski Clubs to attend their activities and trips at regular member prices.
---
Up North Weekend At Crooked River Lodge near Petoskey
Crooked River Lodge is near Boyne Highland, Nubs Nob and Petoskey State Park for downhill and cross country skiing or snowshoe on the property.   Website: Stafford's Crooked River Lodge.  Call the Lodge at 866-548-0700 and make your reservation under the Jug&Mug Ski Club and then notify the trip chair.      Event Details
---
Weekend at Cedar Bend Farms
Join us for a fun-filled weekend March 4-6: in a lovely rustic lodge in Mancelona at Cedar Bend Farms. Enjoy cross country skiing, snow shoeing or tubing, all on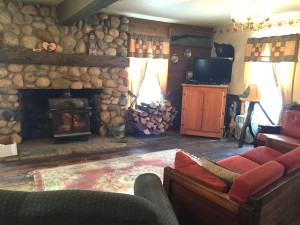 the property. Or venture out for downhill or XC skiing at Schuss/Shanty Creek, Boyne Mountain or Boyne Highlands, all within a 25 minute drive.
Cost is $65 for members and $75 for non-members.  Last date to sign up and pay is at the February 16 General Meeting.    Event Details
---
Alaska Hubbard Glacier Cruise, May 29-June 5, 2016
Ever wanted to see the Glaciers?  This is an opportunity to do so with a group of fun people.   Don't wait, to contact trip chairs to signup and submit your deposit to hold your room. Event Details  and  2016 Alaska Cruise Flyer