JUG & MUG, WHO WE ARE!
The Jug & Mug Ski Club was founded in Lansing, Michigan, in 1960.  Our purpose is to promote year round activities and social relationships for single, active adults.  Our year round activities includes walking, biking, kayaking and canoe trips, sing-alongs, cruises, book club, movie and theater nights, weekly pub gatherings, monthly parties, and of course, SKIING.
We invite you to attend a monthly meeting on the third Tuesday of the month at Trippers Sports Bar at 350 Frandor Avenue, Lansing MI.  Social hour begins at 6:30 PM, the General Meeting commences at 7:30 PM.
Your membership includes affiliation with the Metropolitan Detroit Ski Council (MDSC) and the Chicago Metropolitan Ski Council (MDSC); this provides access to over 100 Clubs/Ski Clubs to attend their activities and trips at regular member prices.
---
MEMBERSHIP SIGNUPS 2016-17
Current members renew your membership for $30.00 by June 30, 2016.  As of July 1,  2016, it will cost you $36.00.  Pre-filled applications available at the General Meeting.  Cost for new members is $36.00.  Membership Applications 
Cornwell's Turkeyville USA, June 11, 2016
The play, Nana's Naughty Kickers, will be performed at Cornwell's Dinner Theater after the buffet dinner.   This is the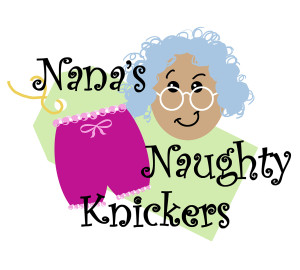 perfect opportunity to join your J&M Club friends and bring a guest for a "Sure To Be" fun and eventful evening.
The play, a comedy, is like an episode of the Golden Girls.  The dialog is crisp and funny, and the action fast-paced. It's about Bridget and her Grandmother becoming roommates.  The summer quickly turned into an experience she will never forget.
Member and guest/non-member sign-ups will be taken at the April 19 and May 17  General Meetings at Trippers at the Frandor Mall or mail payment to trip chair.   Cost and event details can be found here.  
Lansing Lugnuts vs West Michigan White Caps
Come and enjoy a J&M Club outing on Friday, June 24, 2016. The cost is only $12.00 per person. A limited numbers of tickets have been reserved. The first pitch is at 7:05 PM. It is "Freebie Friday." That means if you are 55 or older, you get a free Pepsi, hotdog, and popcorn. As an added bonus (there is more?), there will be fireworks after the game.  Ticket and event information here.
Mackinac Island Weekend, July 22-24, 2016
This is one of the Club's favorite annual trips. The price includes your room at the Lake View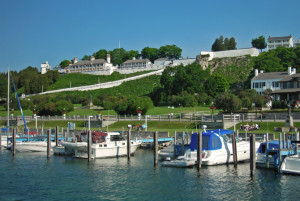 Hotel with a Saturday and Sunday continental breakfast and round-trip ferry transportation on Schepler's Ferry from Mackinaw City.
Member and guest/non-member sign-ups will be taken at the April 19, May 17 and June 21 General Meetings at Trippers at the Frandor Mall. A deposit will hold your spot.  Cost and event details can be found here.      
---